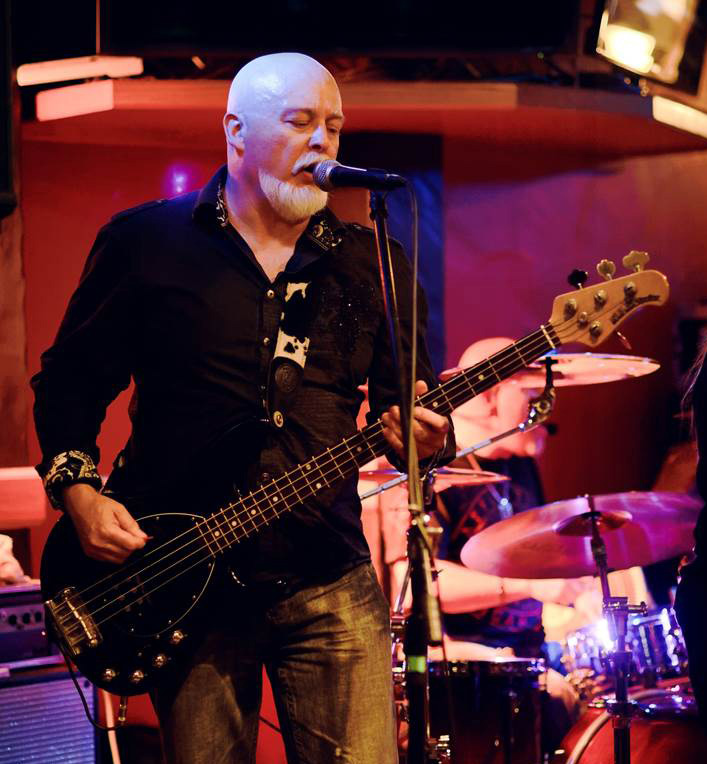 Mike "Muttley" Scannell – Bass & Vocals

The longest running and founding member of Ricochet Rabbit, Mike misspent most of the early 80's on the road playing bass with various cover bands. A few of the more successful bands were Intensive Care, Sterling Moth, Ground Control, and a bunch of other great bands that eventually went unheard of. Then came love, marriage, kids… but he never lost his love for playing music and kept playing part time as much as his wife would allow. Now that the kids are all grown, he tries to play as much as he can. His wide range of influences include Classic Rock, 80's New Wave, Funk and a touch of Progressive.

From the late 80's to 90's, he played with the first trio version of Ricochet Rabbit that lasted for 10 years. After that he played in various cover and original bands including Woody James, Total Rewind, and so many others. Eventually, in 2007, he reconnected with an old school buddy and ex-drummer from Intensive Care (the band, not the unit) and decided to start a band. Eventually he recycled the name and that project became Ricochet Rabbit. Mike has also done lots of fill in work and has played with some of Vancouver's finest musicians.

When not playing with Ricochet Rabbit, Mike has most recently played with the band MIB for the last eight years, is still the bassist for the band Rev'd (the sister he never wanted), and is the bass player for the original band Skookum.

He plays a Sandberg California II 5 string bass with a MarkBass amp through a Tech 21 Bass Fly Rig. He also has a 1984 Steinberg XL2 and a Yamaha BB735a as a backup.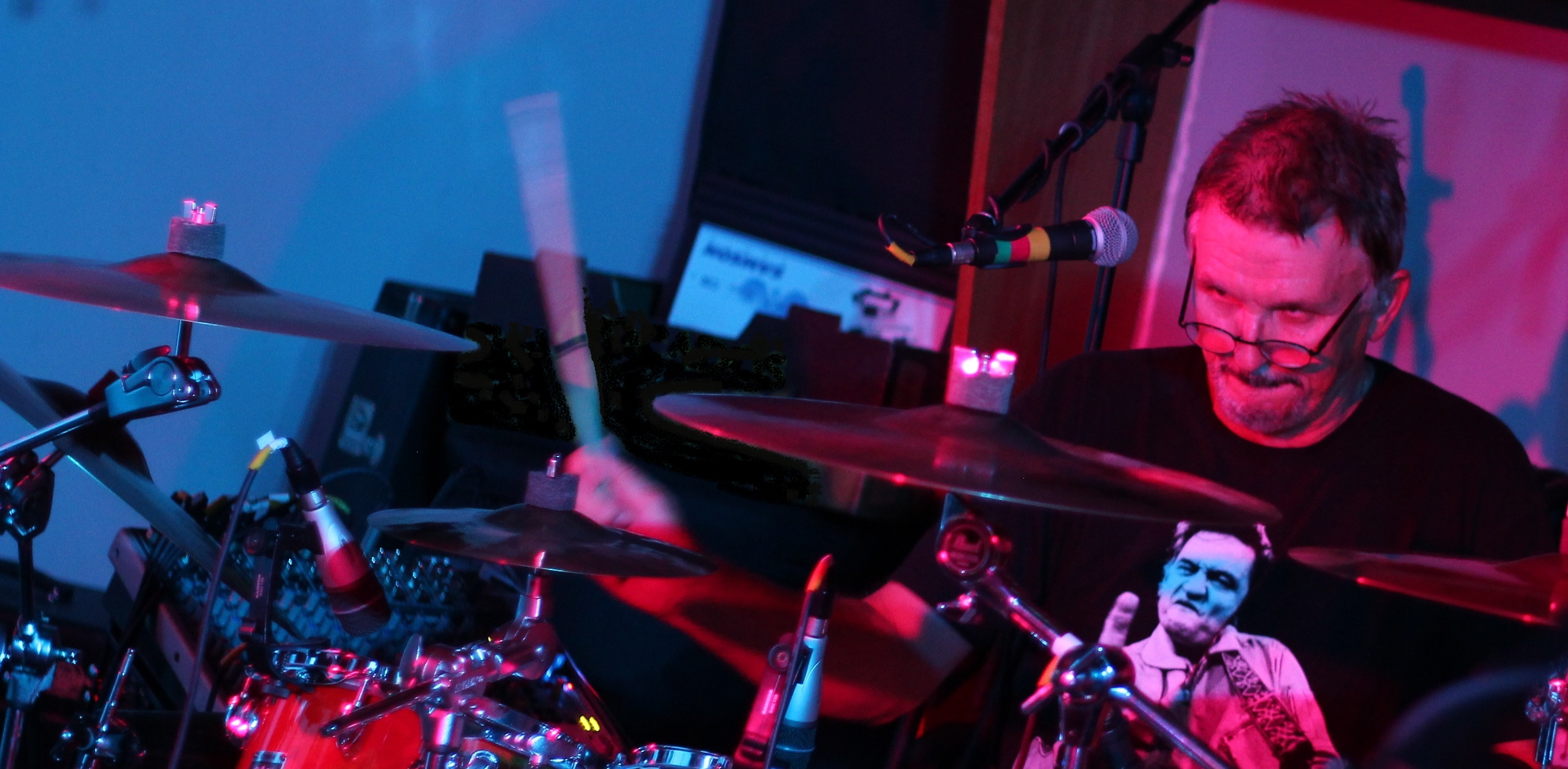 Philip Webb – Drums & Percussion


Phil joined Ricochet Rabbit in early April, 2022. A relatively "new" drummer to the live music scene in Vancouver, Phil has been playing drums since 2009. What he lacks in years of experience is easily outweighed by the hours he has logged honing his craft. Professionally tutored and formally trained, he has as much playing time behind the kit as many
seasoned drummers with 25+ years experience. He has tons of live experience with many local Lower Mainland Bands and just loves playing to an appreciative audience.
He is also the drummer for the Canadiana Rock cover band Mackinaw.

Phil's music influences are mainly Classic Rock/Blues from the 70's to 90's; all the good ones that people love to listen, sing along and dance to. He was classically trained in guitar in his early years; however, drums are his passion. Solid meter, well versed in many styles, he loves learning and experimenting with new rhythms and odd time signatures on an ongoing basis. Phil plays double kick when & where it fits. He's open to playing all music styles, whatever gets people on the dance floor. He can drum hundreds of songs proficiently, with control and attention to dynamics, and fully understands there are times when less is more. He also enjoys dabbling a little with originals now and then, and has recently started teaching drums to local students.

Phil uses Yamaha and Sabian HHX gear, playing Yamaha Oak Rock Tours for live shows, Oak Customs for recording and a DTX 950 electronic set-up if needed for smaller venues.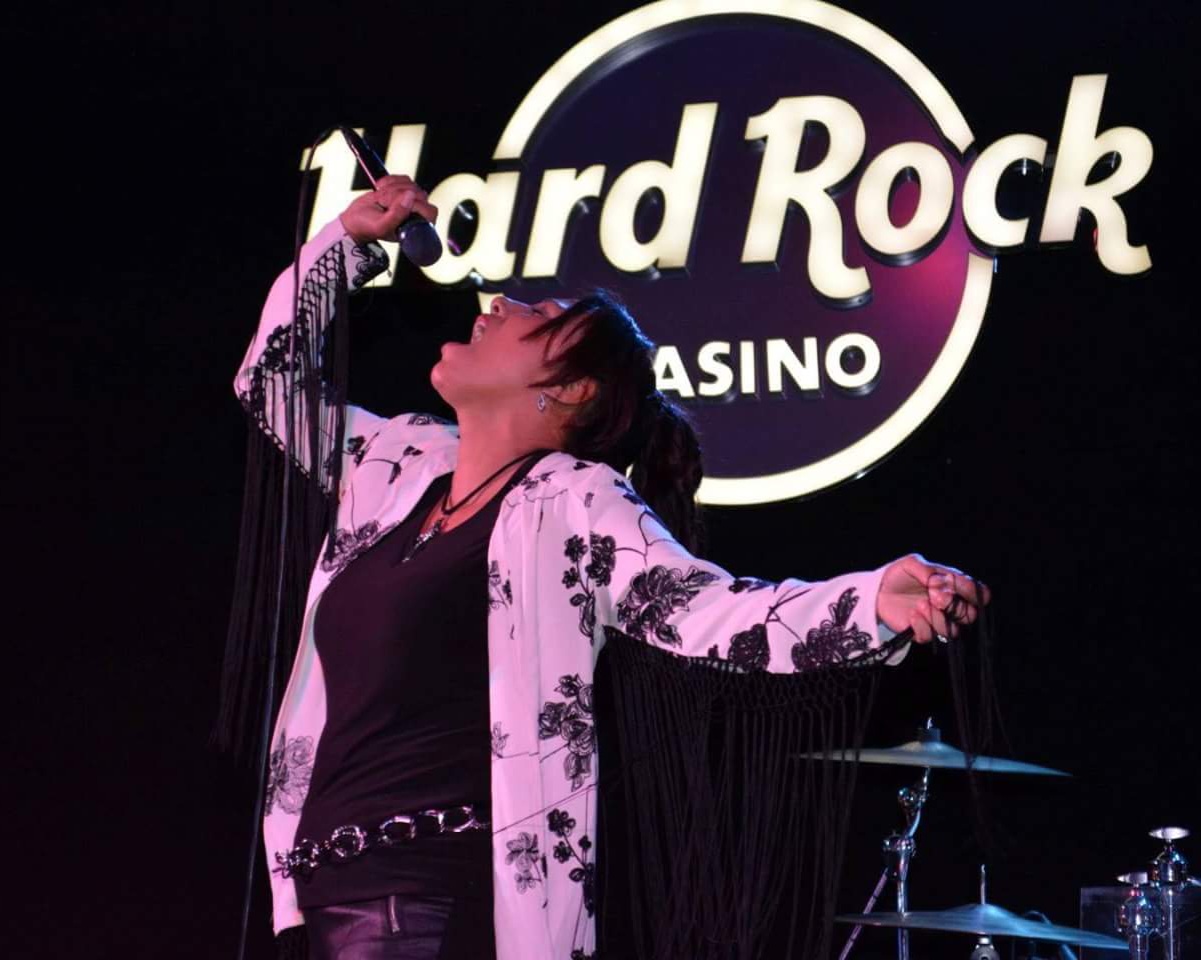 Rosie Lee Owens – Lead Vocals

Singer/Songwriter/Recording Artist, born and raised in Vancouver, Rosie spent her formative years singing and performing with many local top 40 cover bands and lead and guest vocalist for local recording artists. As singer and songwriter, Rosie was signed with Pro Soul productions, as lead singer and co-writer of the R&B dance duo Soulis where she performed in dance clubs throughout the city. Flash forward to today, Rosie enjoys performing
classic rock in cover bands, and lending her vocals on demos for local artists.

Rosie's influences range from Sam Cooke and Steve Perry to the hard rock stylings of Robert Plant and Ronnie James Dio.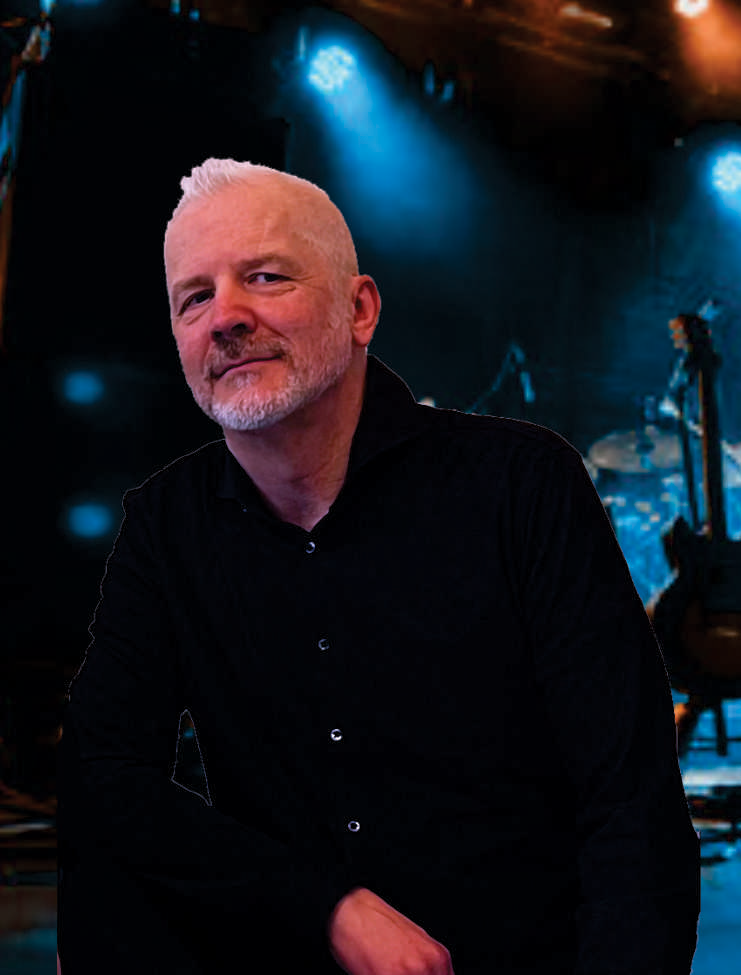 Tim Olsen - Guitars
Tim has been a busy live, session and touring guitarist in the Vancouver area for 30 years. He has worked with the likes of Connie Scott, Paul Janz, Jerry Doucette, the VSO, Mamma Mia, Roland Canada, and TV and radio shows. He is the newest member of Ricochet Rabbit.